In the world of headphones, ZIHNIC company is known for its sound quality, innovative features, and sleek design of its headphones. These headphones provide an immersive audio quality experience. Which makes your music or gaming experience better.
In this article, we will get to know about the various features and benefits of ZIHNIC headphones. Which will help you make an informed purchase
---
Design & Build Quality
ZINHIC headphones are crafted with precision, fusion style, modern and sleek design. And its Earmuffs, Headband are made of super soft memory-protein foam leather. Which is foldable and stretchable.
Due to which you can use the headphones comfortably for a long time. And this headphone also comes with a premium case. Which keeps the headphones safe.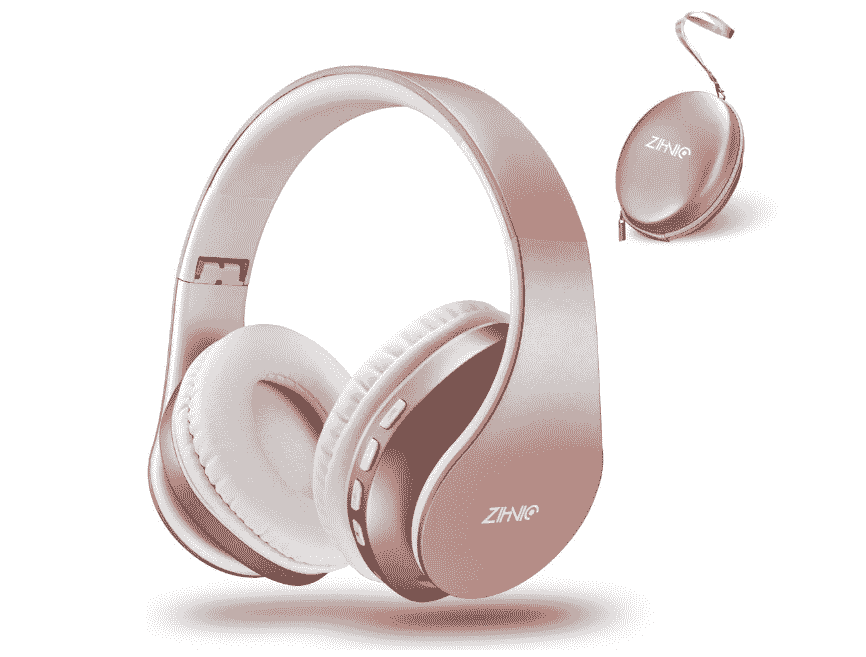 And there is an integrated control control button on the earcups. It allows you to adjust the volume, change tracks and manage calls.
Sound quality & connectivity
Talking about the sound quality, ZEHNIC headphones are really excellent.
This headphone will give you rich and immersive sound quality in all Frequencis. provides. And its bass is deep and powerful,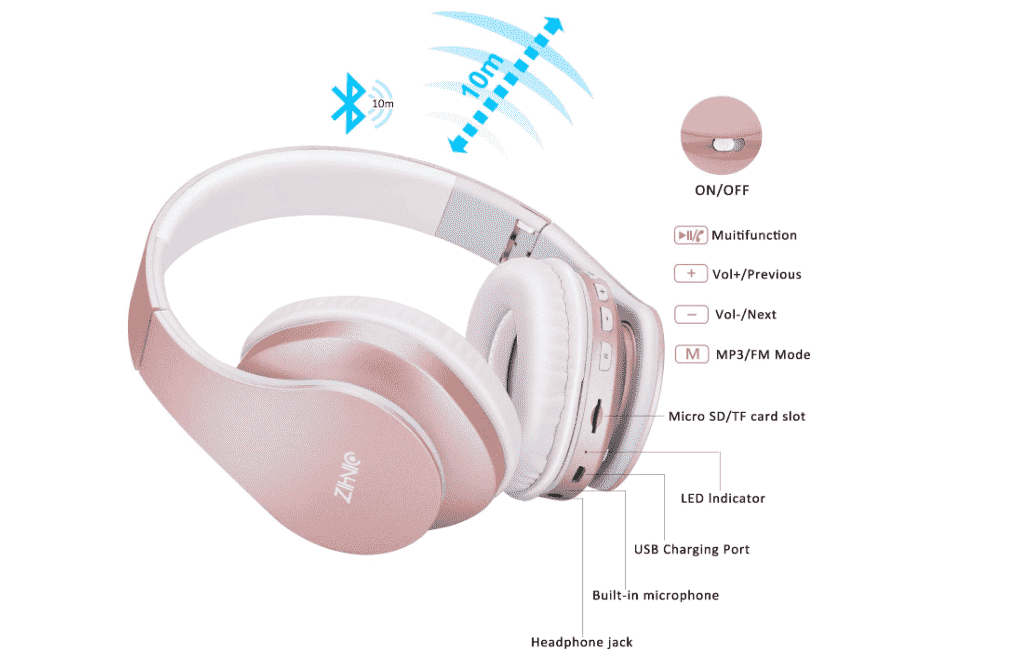 It comes with both wired and wireless options. So you can use it as per your need.
Talking about wireless connectivity, it has Bluetooth 5.0, and when it comes to wired, you get to see 3.5mm AUX cable, and has 40mm large aperture neodymium drivers.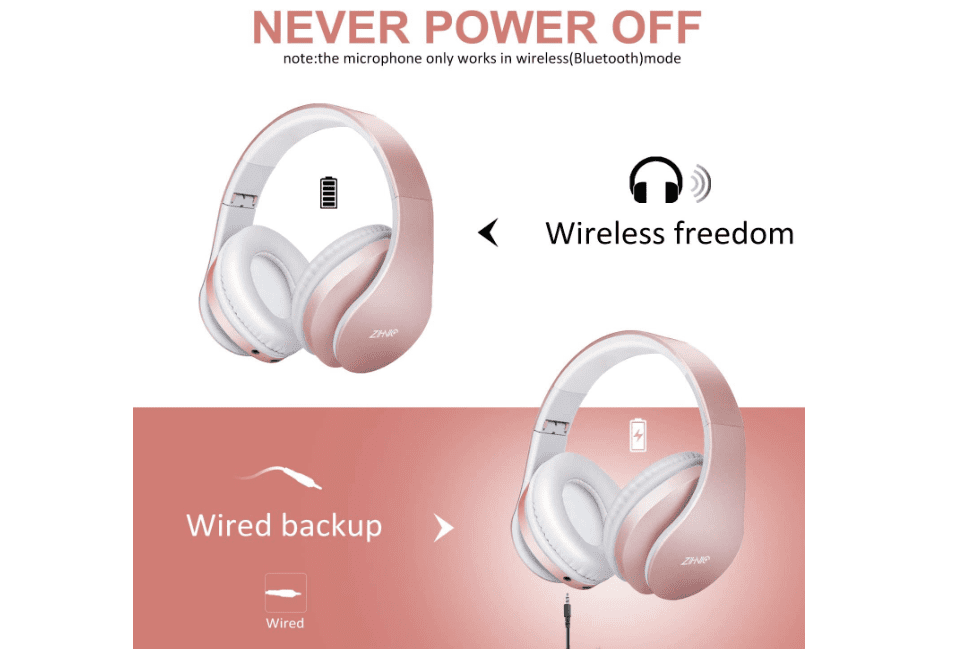 ZHENIC headphone compatible with all iphone series, Samsung s series, ipad, pods, Huawai, Amazon Alexa, etc.
Noise-Cancelation
One of the features of ZIHNIC headphones is their active noise-canceling capability. In today's fast-paced world, noise can be a constant distraction. The Bluetooth headphones from ZIHNIC come equipped with advanced noise-cancellation technology to ensure uninterrupted listening pleasure.
This technology blocks out noise by using the built-in microphone to detect your outside noises. So that you can enjoy your music without any distractions. Either you are gaming or traveling.
Read More: https://techbyrr.com/top-5-best-white-gaming-keyboard-with-blue-switches/
Long-Lasting Battery Life
The headphone comes with a built-in 450mAh rechargeable battery, which provides an impressive 20 hours of battery life on a single charge.14 hours of music time, After 20 hours of playtime, you can switch to wired mode and enjoy your music NON-STOP.
Apart from this, it has fast charging capabilities which gets full charge in just 2.5 hours.
Pricing and Availability
For their price, the ZIHNIC WH-816 headphones provide excellent value. These headphones are affordable for a wide spectrum of consumers and offer exceptional build quality, immersive sound, and cutting-edge functionality. They come with a warranty for additional peace of mind and can be purchased from a variety of online stores.
Pros
Exceptional sound quality with deep bass and clear mids and highs.
Active noise cancellation for a truly immersive listening experience.
Versatile connectivity options, including wireless and wired connections.
Long battery life with fast charging capabilities.
Comfortable and secure fit for extended listening sessions.
Cons
Comparison
The Redragon H510 Zeus Headphone is equipped with a 53mm neodymium driver that delivers clear and powerful sound. The frequency response range of the headphones is 20Hz-2KHz. It has 7.1 surround sound and provides an immersive audio experience.
These headphones are very stylish. The logo provided in the ear cup with red color is fabulous when shining in light Ear Cups can rotate 90 degrees and adjust around your neck for comfort. It has provided with 40mm driver with a frequency of 18HZ-20000HZ with this feature you are able to hear the gunshot and background music clearly.
Conclusion
ZIHNIC headphones are proof that audio technology has advanced. These headphones deliver an amazing listening experience thanks to their active noise cancellation, high-resolution audio support, wireless connectivity, long battery life, ergonomic design, and simple controls.
ZIHNIC headphones are a great choice for anyone who enjoys music, plays video games, or values immersive sound quality.