In the world of gaming, having the right equipment can seriously affect your performance and overall experience. The mouse is one important object that every gamer should take into consideration. The Radeon M612 Mouse is a popular choice among gamers for its design and build quality.
Additionally, this mouse offers a wide range of functionality to accommodate different gaming styles, and tastes owing to its ergonomic design. In this article, we will throw light on the Regragon M612 mouse, its build, design, and functionality
---
Build Quality & Design
The Redragon M612 Predator RGB gaming mouse has been designed keeping in mind both aesthetics and durability. Its streamlined and ergonomic design makes the mouse easy to hold. The mouse looks modern and sleek due to the matte black finish with touches of red.
High-quality plastic material was used in the manufacturing of the M612 Predator to give it a solid and sturdy feel.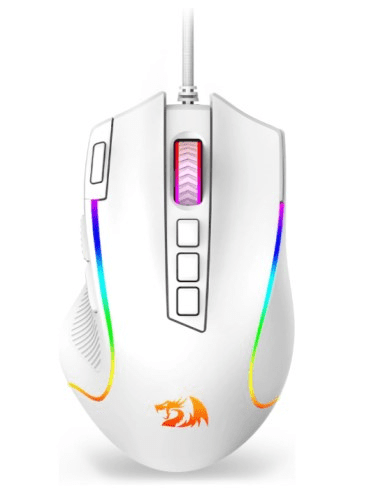 One of the highlights of the M612 Predator is its bright RGB lighting. Users can customize their gaming settings with the mouse's configurable lighting effects and variety of color selections.
The scroll wheel has a unique tactile feel and is textured to provide smooth scrolling. The mouse also has additional programmable buttons on the side that you can arrange however you want.
---
High Precision Sensor
High-precision sensor is a feature of the Redragon M612 gaming mouse. This sensor is made to give responsive tracking that is accurate, giving players complete control over how their pointer moves.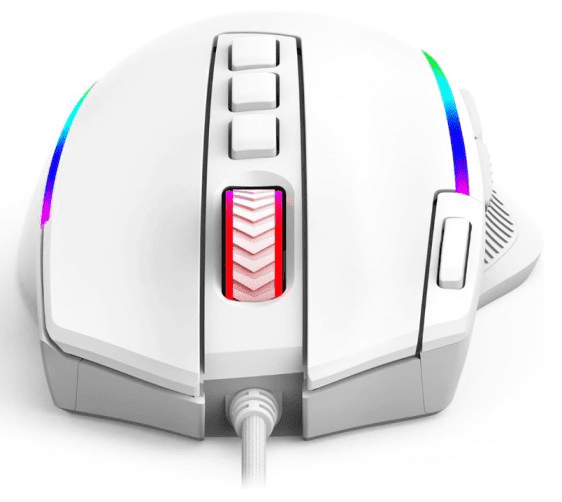 Additionally, the high-precision sensor helps players improve their gaming skills.
particularly in frantic games that demand quick reflexes and accurate aim.
The M612's sensor helps ensure accurate and reliable tracking whether you're playing first-person shooters. MOBAs, or any other genre that requires precision mouse movement.
---
On-the-Fly DPI
The Redragon M612 gaming mouse features On-the-Fly DPI switching, allowing you to adjust the mouse's sensitivity,
on the fly without interrupting your gameplay, DPI stands for dots per inch and refers to the mouse's sensitivity settings.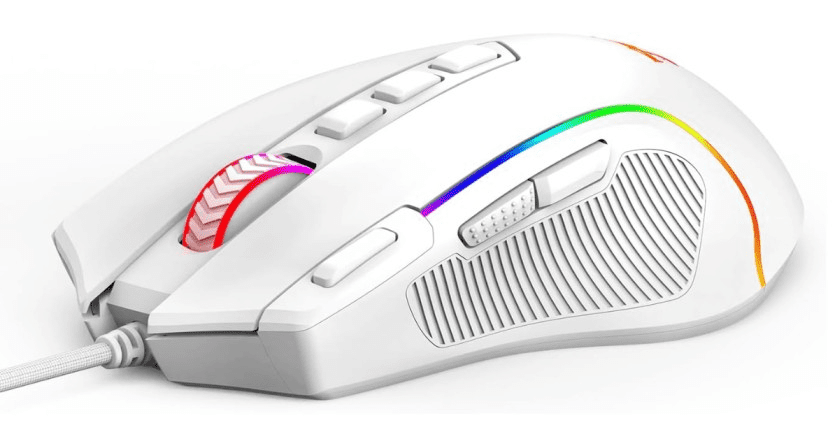 Users can quickly switch DPI settings using mouse buttons or programmable features for instant on-the-fly adjustments.
You can change the cursor speed and movement on the screen by increasing or decreasing the DPI.
This feature is particularly useful for tasks that require different levels of precision or speed. such as gaming or graphic design.
---
Customizable Buttons
The customizable buttons on the Redragon M612 are one of its standout features. Gamers may apply special instructions or macros to the mouse's programmable buttons to improve their gaming. Users may easily tailor the buttons to their tastes and gameplay requirements using the Redragon program.
---
Compatibility and Connectivity
The Redragon M612 Predator Gaming Mouse is compatible with various operating systems including. Windows 10, Windows 8, Windows 7, Windows Vista, and Windows XP. Also works with macOS and Linux-based systems.
The Redragon M612 is a wired USB connection mouse. This means that you must use the USB cable that is provided to connect the mouse to your computer. You won't need to set up the mouse; just insert the USB cable into a free USB port on
your computer to start using the mouse.
It is significant to remember that the Redragon M612 does not enable Bluetooth or wireless connectivity. Therefore, in order to use this mouse, your computer must have a USB port.
---
Pros
Affordable price for budget-conscious consumers.
Precise and accurate tracking for enhanced gaming performance.
Customizable RGB lighting for personalized aesthetics.
Comfortable ergonomic design for long gaming sessions.
Durable construction that withstands rigorous use.
Cons
Limited customization options available.
No built-in wireless connectivity.
---
Conclusion
The Redragon M612 is an affordable gaming mouse with respectable performance and customizability.
Although it may not be at par with the durability and quality of more expensive gaming mice,it offers decent value for money.
If you are a casual gamer with a low budget, then the Redragon M612 can be a good option for you. However, if better performance and durability are important to you, you may want to spend more money on a high-end gaming mouse.
You can also look at the list of premium gaming mouse we have compiled for you.
Read More: premium gaming mouse