When it comes to gaming peripherals, gamers are constantly looking for the ideal balance of performance and accuracy. The Razer Viper V2 Pro vs Razer Viper Ultimate are two alluring alternatives for fans of gaming mice from Razer, a well-known brand in the sector. We'll examine their features and capabilities in this evaluation to help you choose which one best meets your gaming requirements.
Razer Viper V2 Pro
A gaming mouse known for its sleek appearance and excellent performance capabilities is the Razer Viper V2 Pro. Let's examine this gaming accessory's details.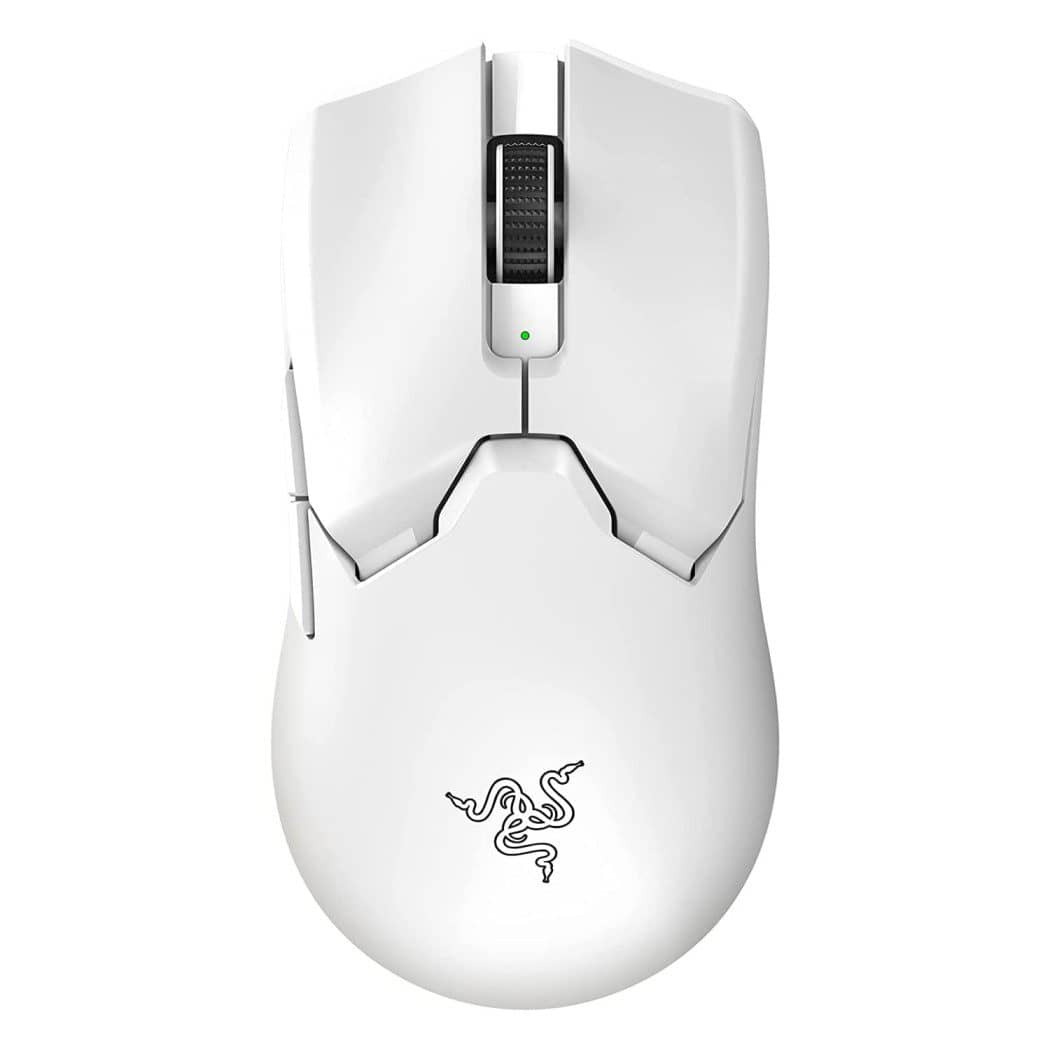 One of the most striking features of the Razer Viper V2 Pro is its ergonomic design. Designed for a comfortable grip and extended gaming sessions, this mouse fits perfectly in your hand, reducing fatigue during long gaming sessions. The build quality of the mouse is exceptional, demonstrating Razer's commitment to creating durable and reliable gaming peripherals. The 58-gram ultra-lightweight mouse is one of the thinnest e-Sports mouse ever made and offers the degree of speed and control that the world's best eSports players choose.
Equipped with Razer +30K DPI optical sensor, which provides exceptional precision and accuracy. The sensor ensures a high DPI range, this feature enhances your in-game performance, especially in fast-paced, competitive gaming scenarios. The Razer Viper v2 pro me gen-3 optical mouse switch has a 90 million click lifespan. And with 0% double-click problem and 0.2-millisecond actuation, providing superior reliability and speed for eSports.
Read More:- The 5 Best Honeycomb Gaming Mouse
The Razer Viper V2 Pro features 100%PTFE (polytetrafluoroethylene) feet, providing an ultra-smooth glide on any surface. And talking about battery, the mouse offers an amazing battery life of up to 80 hours on a single full charge. More Detail
Pros
Outstanding ergonomic design for prolonged gaming comfort.
High-precision 30,000 DPI Focus+ optical sensor.
Hyper Speed wireless technology for lag-free gaming.
Long-lasting battery life for uninterrupted gameplay.
Customizable through intuitive software.
Cons
Premium price point.
Limited availability of color options.
---
See Price - Amazon.com
---
RAZER VIPER V2 PRO- PUBG: BATTLEGROUNDS EDITION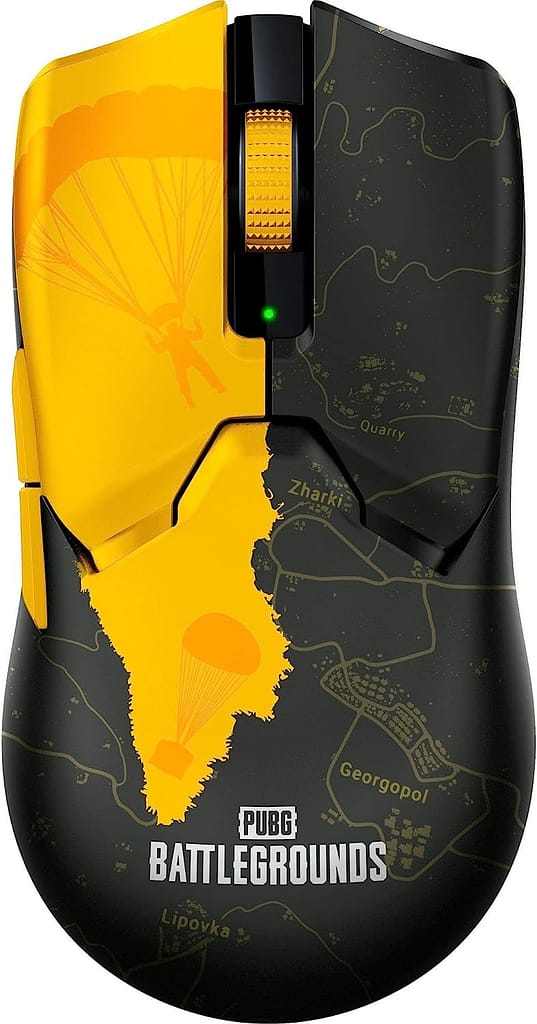 59G ULTRA-LIGHTWEIGHT DESIGN
FOCUS PRO 30K OPTICAL SENSOR
OPTICAL MOUSE SWITCHES GEN-3
HYPERSPEED WIRELESS
80 HOUR BATTERY LIFE
ON-MOUSE DPI CONTROLS
---
Razer Viper Ultimate
Now, let's shift our focus to the Razer Viper Ultimate, a formidable competitor to the V2 Pro.
The design of the Razer Viper Ultimate is just as stylish and practical as the V2 Pro. It weighs 74g and its good grip makes it easy to use even during long gaming sessions. And designed with an ambidextrous shape to accommodate both left- and right-handed gamers. The Viper Ultimate is equipped with Razer's Focus+ 20K DPI Optical Sensor, providing unrivaled precision and accuracy.
This ensures that even the most delicate movements are tracked with stability with this wireless mouse. It provides eight programmable buttons, enabling users to assign custom commands and macros for a tailored gaming experience.
This wireless mouse is 25% faster than any other wireless technology currently available in the market. Due to its high speed transmission, lowest click latency and smooth frequency switching in the most noisy, data-saturated environments. You won't even know you're gaming with a wireless mouse, has Razer optical mouse switches installed, which offer very quick reaction times and increased durability for millions of clicks.
Additionally, it features zero bounce delay and zero chance of accidental clicks. rated for the highest endurance at 70 million clicks. the mouse offers an amazing battery life of up to 70 hours on a single full charge. More Detail
Pros
Outstanding performance
Wireless freedom with stable connectivity
Lightweight and ergonomic design
Highly customizable
Long-lasting battery life
Cons
See Price - Amazon.com
---
Now, let's compare these two exceptional gaming mice side by side.
| Feature | Razer Viper V2 Pro | Razer Viper Ultimate |
| --- | --- | --- |
| Design and Build | Low-profile, ambidextrous, 58g | Sleek, ambidextrous, low weight, 74g |
| Performance and Precision | Focus+ 20K DPI Optical Sensor | Focus+ 20K DPI Optical Sensor |
| Connectivity | Hyper Speed Wireless, up to 80 hrs | Hyper Speed Wireless, up to 70 hrs |
| Connection Type | Wireless | Wired/Wireless |
| Ergonomic Design | Right-handed ergonomic | Ambidextrous ergonomic |
| Price Range | $80-$150 | $80-$150 |
---
Conclusion
The Razer Viper V2 Pro vs Viper Ultimate are top-tier gaming mice, each with their own set of impressive features. Whether you prefer wireless freedom or a wired connection. Consider your preferences and gaming style to choose the right gaming partner.
Happy gaming!