Having the appropriate tools to increase productivity is essential in this digital age. The wireless mouse is one such item that provides comfort and adaptability.
The Seenda wireless mouse stands out among the many alternatives on the market for its cutting-edge capabilities, ergonomic design, and flawless communication.
In this comprehensive review, we will delve into the key aspects of the Seenda wireless mouse, highlighting its functionality, design, performance, and user experience.
Seenda Wireless Mouse review
A stylish and ergonomic accessory that blends form and function is the Seenda Wireless Mouse. Because of its small size, you may use it for lengthy periods of time without experiencing any pain or strain. You may select a color for the mouse that best matches your particular style because it comes in a variety of colors.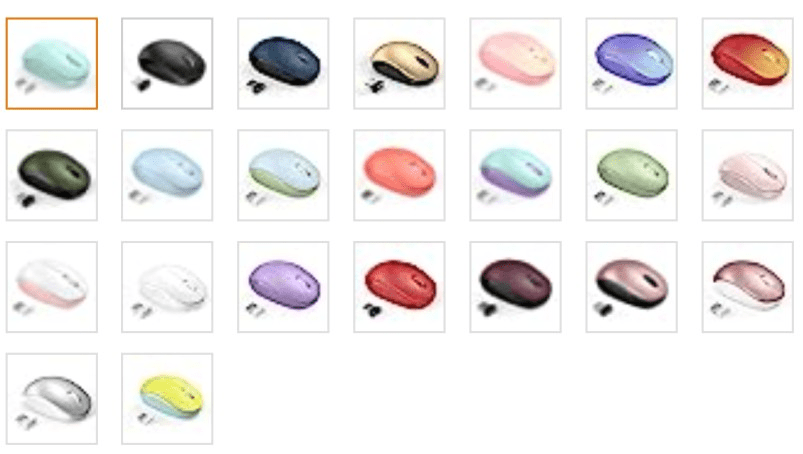 ---
Build Quality & Design
The ergonomic features and attractive appearance of the Seenda Wireless Mouse enhance user comfort and productivity. It easily fits in the hand and is portable due to its streamlined and small size.
The ergonomic design of the mouse provides excellent support to the palm and fingers, thereby reducing fatigue during prolonged use.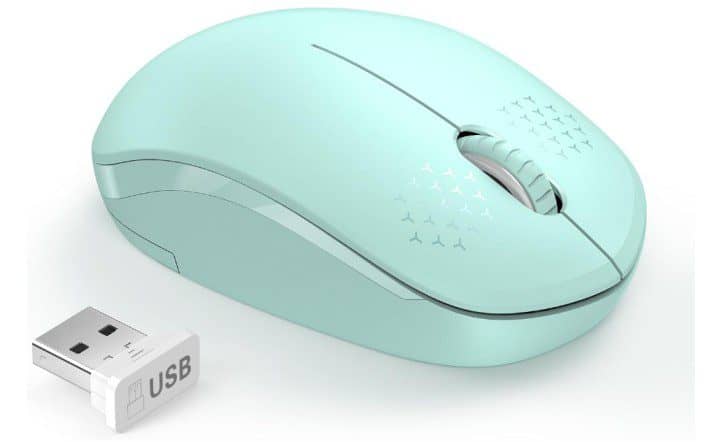 Its sensitive tracking enables precise mouse movements, and its customizable DPI settings allow for personalization according to taste.
Wireless communication also offers the freedom of mobility and the elimination of clutter.
Overall, the Seenda Wireless Mouse is an excellent choice for anyone looking for comfort and utility as it offers a perfect balance of design and ergonomics.
Connectivity
The seenda Wireless Mouse uses 2.4GHz wireless technology for communication, offering a steady and consistent connection without any discernible latency. The wireless receiver attaches to your computer's USB connection, and the mouse may be used up to 33 feet (10 meters) away.
This wireless feature provides mobility, gets rid of the nuisance of tangled connections, and makes it possible to have a tidy workstation. And This mouse offers adaptability and smooth integration because it works with Windows, Mac, and Linux operating systems.
Performance and Precision
The Seenda wireless mouse excels at providing precise tracking with a smooth motion when it comes to performance. Its high-resolution optical sensor guarantees precise cursor movement so you may navigate with the highest accuracy. The responsiveness of this mouse will wow you whether you're editing papers, creating graphics, or playing games.
Battery Life
The Seenda wireless mouse's long battery life is one of its most notable qualities. Depending on use, it can operate for months on a single set of batteries thanks to its energy-efficient design. This durability prevents the bother of needing to change batteries regularly and guarantees continuous production.
User Experience
The Seenda wireless mouse has routinely received high marks from users for its superb usability. Both pros and casual users have praised its ergonomic design, pleasant grip, and responsive performance. It offers a smooth and comfortable computing experience due to its wireless flexibility and dependable connectivity.
Pros
Ergonomic design for comfortable usage
Reliable wireless connectivity
Precise and smooth tracking
Impressive battery life
Customizable buttons for enhanced functionality
Cons
May be too small for users with larger hands
Scroll wheel could be more tactile
Conclusion
In conclusion, anyone looking for a dependable and ergonomic mouse should definitely choose the Seenda wireless mouse. It adds value to your computer setup with its modern design, wireless connectivity, and strong performance.
The Seenda wireless mouse will surely increase your productivity and overall user experience, regardless of whether you're working on challenging tasks, playing games, or just surfing the web.